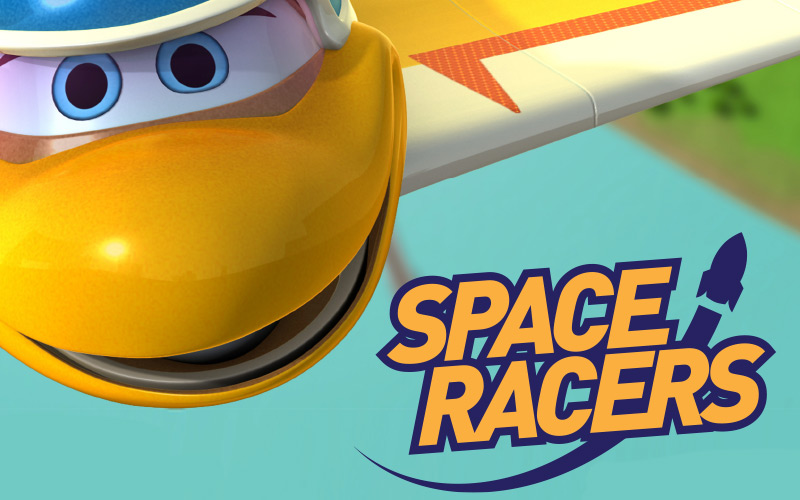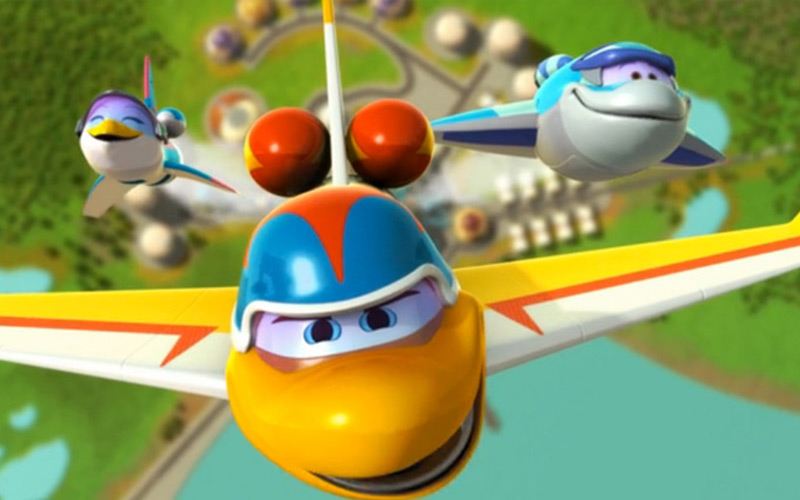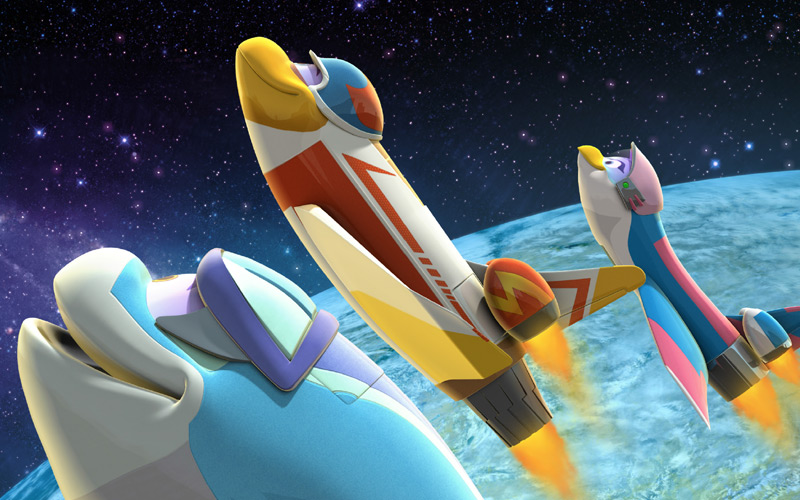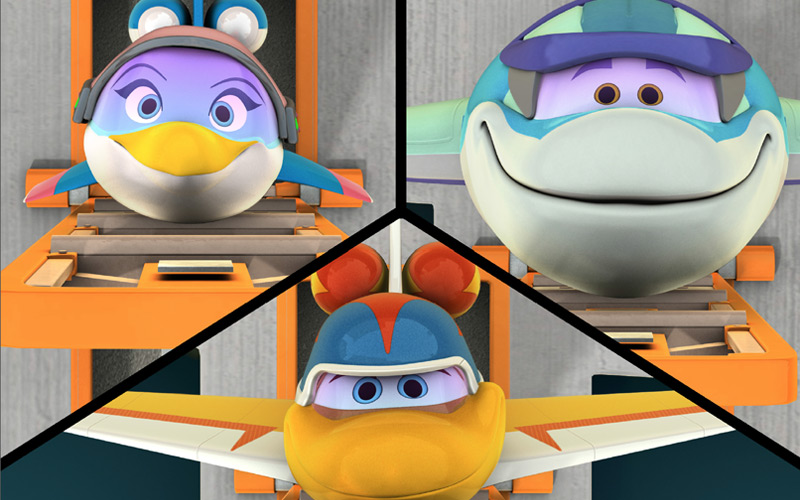 Get ready to soar with the Space Racers!…as Eagle, Robyn, Hawk and the rest of the Stardust Space Academy cadets soar through the stratosphere with a staggering burst of power and speed, breaking free of Earth's orbit and screaming into space toward the exciting missions that lie ahead. Come along on their extraordinary adventures in the exciting world of Stardust Bay, a familiar yet fantastic place populated by all sorts of talking spaceships.
Produced in collaboration with NASA experts
To preview episodes click here.
For a sneak peek at Season 2 please contact Brenda at brenda@kidglove.tv
Format:
90​ x 11 minutes,
CG animation
– Season 1 50 x 11 minutes
-​ ​Season 2 40 x 11 minutes
Audience:
Kids 3-6 years old
Production Year:
2014
Producer:
Space Racer LLC
Credits:
Creator/Executive Producer: Richard Schweiger
Executive Producer: Brenda Wooding
Head Writer/Co-Producer: Allen Neuwirth
Director: Mark Risley
Broadcasters & Partners:
Sprout, TVO, France TV, Netflix
Awards:
Parents Choice Award 2015
Languages Available:
English, French, Neutral Spanish, Brazilian Portuguese
Territories Available:
US, Canada, Mexico, Brazil, Pan-regional Latin America
Website:
www.spaceracers.org